Bank of America Short Sale
---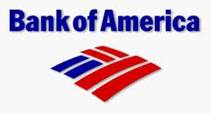 Perhaps you are considering a Short Sale with Bank of America? Since Bank of America took over Countrywide Home Loans a couple of years ago, many homeowners have their first and/or second mortgages with B of A. Because there are so many loans, Bank of America prepared themselves for the number of Short Sales by using the Equator system and which is an online platform that is used mainly between the short sale negotiator at Bank of America and the seller's short sale agent to process the Short Sale more efficiently. As an experienced short sale agent, I have assisted many of my clients and successfully completed Bank of America Short Sales.

Bank of America is trying to educate their borrowers on their website with options to avoid foreclosure. Bank of America's short sale webpage states that "the goal of a short sale is to help you avoid foreclosure if you are no longer able to remain in your home. In the short sale process, you sell your home and settle your mortgage debt for less than the amount that you owe".

If you are occupying the home as your primary residence OR have lived in the home within the last 12 months but had to move, you might qualify for the Bank of America HAFA Short Sale. Some of my clients have received up to $3000 with the HAFA Short Sale.
Foreclosure Help - One Homeowner at a Time
CLICK HERE TO CONTACT LOS ANGELES REO/SHORT SALE SPECIALIST